20 Dos & Don'ts of Steel Connection Design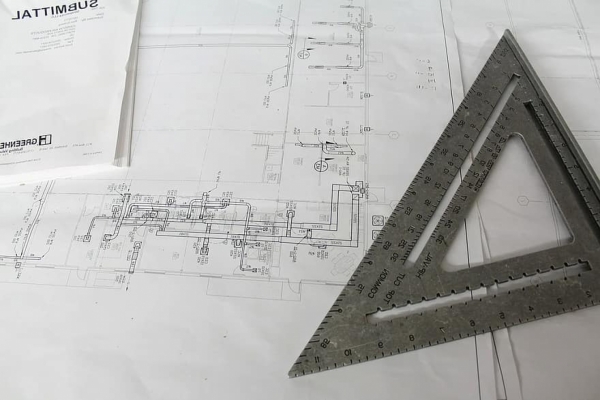 By Justin Pechar, P.E., S.E.
HHA Principal & Director of Structural Engineering
At Hyman Hayes Associates, we are involved with steel connection design for many projects each year. This provides us with a chance to analyze design drawings from different structural engineering firms throughout the country and to become familiar with how these firms like to design and detail different types of steel connections and connection geometries. Most of the time, these details are standard and efficient which makes detailing the structural steel, as well as designing the steel connections, straightforward. Other times, however, we feel the detail can be simplified and modified to make the connection simpler, not only to design but to fabricate and erect too. This will lead to us pleading our case through either an RFI or phone call with the Engineer of Record. Based on many years of experience, here are some of our top dos and don'ts of steel connection design:


Be responsive to RFIs. Waiting to respond to RFIs slows down the entire detailing process.
Indicate which Code shall be used for the connection design and whether it shall be ASD or LRFD.
Be willing to speak to the connection engineer and listen to his suggestions as well. His experience can improve the quality of the connections and overall structural design.
Put actual design reactions on the framing plans. Avoid using the uniform design load criteria. This can lead to overdesign of the connections and, in extreme cases, reinforcing the supported member too.
Be careful with HSS members and heavy connection forces. The HSS member may pass the standard AISC member code checks but fail checks such as wall plastification in the design of the connection.
Do not use W8 columns. They do not provide enough room for double angle connections to the weak axis.
Avoid shallow slopes in brace struts. This can lead to very large gusset plates and poor Whitmore sections too.
Allow the detailer to use horizontal slots for field fit-up, especially when connecting to steel embed plates in concrete. Tolerances for concrete members are less severe than they are for steel which can lead to field fit-up problems.
Avoid having beams of different depths share a common moment connection. This results in bottom flange plates at different elevations which can also create large shear forces on the column.
Repeat member sizes as much as possible, and use common sizes in each family as much as possible such as W14x22, W16x26, W18x35, etc.
Minimize the number of pieces to be erected. One way of doing this is increasing floor beam spacing.
Do not mix and match A325 and A490 bolts as this can lead to installation errors in the field. If both of these bolt groups are necessary on the same project, then make the A490 bolts at least two diameter sizes larger to eliminate field installation errors.
If two different bolt diameters are required on a project, keep them at least two diameters apart. Again, this will eliminate field installation errors.
Avoid overhead welding.
Limit fillet weld sizes to 5/16-inch as much as possible. If larger fillet welds are necessary, first determine if a smaller but longer weld can be used instead. If a fillet weld needs to be 5/8-inch or ¾-inch, consider a partial joint penetration groove weld instead.
Avoid slip critical connections. Use them only when absolutely required. Otherwise, all connections should be designed and details as bearing connections with snug tight bolting.
Field bolt connections as much as possible. Avoid field welding connections.
Do not camber beams that are part of moment frames. This can create fit up problems with the moment connection at the beam ends.
For beams with light to medium axial loads, consider extended shear plate connections or welded-bolted double angle connections (welded to beam web, bolted to supporting member). Do not use welded-welded double angle connections as the axial force will cause prying along the root of the fillet weld connecting the angle toe to the surface of the supporting member.
Review panel zone strength, web buckling, web yielding, and flange local bending of wide flange columns at moment connections during design! If web doublers or stiffeners are required, upsize the column to eliminate them. This will be cheaper than the fabrication of these reinforcing elements.
These are just a few of the many things we ask steel designers to keep in mind during design, and we will follow up with some more in the future - so stay tuned. In the meantime, by considering these do's and don'ts, you will help speed up the steel detailing and fabrication process and also keep the structural steel costs of your next project down.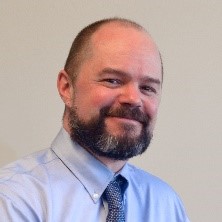 Justin Pechar, P.E., S.E., is the Director of Structural Engineering for Hyman Hayes Associates. With over 20 years of experience in the field of structural engineering, Justin has expertise in the design and detailing of steel and masonry buildings, forensic structural investigation, and troubleshooting existing structures. He has diverse project experience including work in healthcare, higher ed, K-12, technology, and municipal projects. Justin is passionate about promoting the field of structural engineering and the innovation thereof, through practice, mentoring, and presentation opportunities.

Justin's other articles:
What Is It Trying to Get Us to Do?: Seismic Design of Buildings - IBC Code Section 1613
Concrete Slab on Metal Deck Floor Systems
The Expert Project: Justin Pechar