Justin Pechar, PE, SE -
Director of Structural Engineering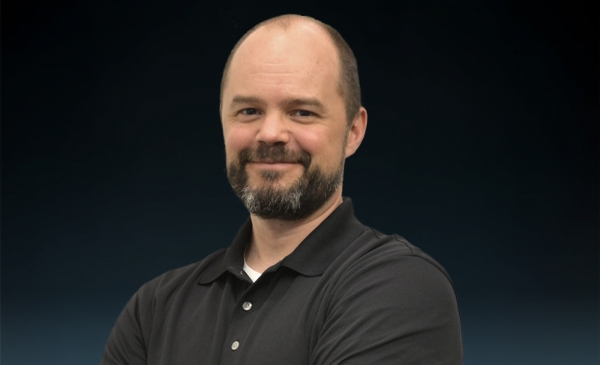 Justin is the Director of Structural Engineering for HHA. In this role, he is responsible for overseeing the daily operations of the Structural Engineering Department which includes design, project quality control review, and client relations. Justin is also a Principal of the firm; his main responsibilities include firm-wide financial review and workload scheduling.
With over twenty years of experience in the field of structural engineering, Justin has worked on hundreds of projects across a variety of markets such as medical, higher education, and K-12. These projects have varied from brand-new construction to renovation of existing structures and concrete repair. His specialties include structural steel design, structural steel connection design, and concrete damage investigation and repair. He is licensed in the following states: NY, RI, GA, VA, MI, MA, CT, and AZ, and a licensed structural engineer in the State of Illinois (SE).

Justin is a member of several professional organizations: the American Institute of Steel Construction (AISC), the American Concrete Institute (ACI), and the Steel Tube Institute. Also, he is a member of ACI 546-Repair of Concrete. Over the past few years, Justin has given talks to businesses, organizations, and schools such as SUNY Oneonta, NYState OGS, Northeast Contractors, and the Eastern New York Society for Healthcare Engineering. Finally, when Justin finds a moment, he enjoys writing blogs for the company website on a variety of structural engineering topics that he hopes others find interesting.
Experience
Hyman Hayes Associates - Principal, Director of Structural Design
February 2016 - Present
Principal and Licensed P.E., S.E.
Ryan Biggs | Clark Davis Engineering & Surveying, P.C. - Associate
June 1997 - February 2016
Previously held positions of Design Engineer, Professional Engineer, Senior Engineer, and Associate.
Education
The Pennsylvania State University - Master of Science Civil Engineering
MS Civil Engineering
Union College - Bachelor of Science Civil Engineering
BS Civil Engineering
Affiliations & Committees
American Concrete Institute - Committee Member for 546 Concrete Repair
The American Concrete Institute (ACI) is a leading authority and resource worldwide for the development, distribution, and adoption of consensus-based standards, technical resources, educational programs, and proven expertise for individuals and organizations involved in concrete design, construction, and materials, who share a commitment to pursuing the best use of concrete.
American Institute of Steel Construction
The American Institute of Steel Construction (AISC), headquartered in Chicago, is a non-partisan, not-for-profit technical institute and trade association established in 1921 to serve the structural steel design community and construction industry in the United States.
Steel Tube Institute
The Steel Tube Institute was formed in 1930 when a group of manufacturers joined forces to promote and market steel tubing. Their goal was to mount a cooperative effort that would improve manufacturing techniques and inform customers about their products' utility and versatility.